PARTICIPATING CANDIDATES
Alphabetical Order
As of Saturday

, June 19th, 2021
John Drake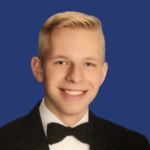 John Drake is a Democratic Gubernatorial Candidate from Ventura, California. He prides himself on his progressive values, social justice advocacy, and socialist economics. While aiming to invest more in the infrastructure, education, and healthcare of communities of color, he also plans to tackle lobbyist and corporate influence in Sacramento, head-on!
James G. Hanink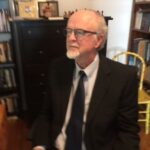 James G. Hanink is the American Solidarity Party's candidate in the 2021 California gubernatorial recall election. He is formerly Professor of Philosophy at Loyola Marymount University in Los Angeles. He has long been associated with the New Oxford Review and of late has hosted The Open Door, a weekly podcast. He and his wife Elizabeth live in Inglewood, California, and have recently celebrated their 53rd wedding anniversary. They are the parents of six children and five grandchildren.
CONTACT:
Sean Harrison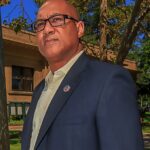 Sean Harrison doesn't consider himself a Republican or Democrat. He's a Conservative. Sean Harrison is an American who lives in Californian. Sean has lived in California since 1988; he came here as a college student and fell in love with California, and made plans to live here as a young man.
Sean Harrison disagrees with the current Republican agenda, nor does he agree with the direction in which the Democratic party is taking California and this Country. His beliefs and ideas are Conservative. Sean Harrison believes the Two-Party system is broken and outdated, and it's time for something new, something that works for the betterment of the people.
Sean Harrison is not running for Governor of California to make friends or be popular; he is fed up. He believes it's time for a government that puts the tax-paying, legal citizens as a top priority. It's time for politicians to honor their words and promises. It's time for "us," the people, to stop being afraid, time to step up and be a part of our government and stop leaving our future in the hands of wealthy people who only want to pad their pockets with our tax dollars.
Sean Harrison is simply an American citizen with an opinion, ideas, and a little common sense running for governor. Sean is well aware that his ideas on California's problems with homelessness, drought, education, police, criminals, welfare, immigrants, and illegal aliens won't be popular with some people in this current political environment. But it's time for absolute honesty and common sense in our government.
Sean Harrison is not your typical fame-seeking politician, celebrity, or wealthy millionaire drooling over the position of Governor of California. No, Sean Harrison is not here to tell you lies or sell you ideas of how he has some magic solution to fix California's problems. Fixing California's problems will take someone with nothing to lose, no party ties with either party, no "dark money" in his pocket, and no fear. Sean is ready to fight, but he will need your help. The people who have placed California in this mess will resist giving back control and power to the people.
Sean Harrison is concerned about the direction this state is going in, and yes, Sean has concerns about our current administration (Newsom) and the progressive leadership. Some of these individuals have occupied positions in our government for decades, and newly elected officials expect to do the same. This is why Sean would like to set term limits if possible to welcome new blood and fresh ideas in our government so anyone can have a chance to be involved. 
CONTACT:
Joseph Luciano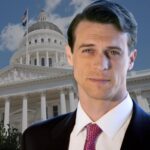 Joseph grew up in Chico, CA. He accepted an invitation from the University of San Diego to play quarterback, where he also studied philosophy, & business. Joseph would stay in San Diego with his wife and two children, to establish a five star restaurant and lounge, while also managing his own record label. He would later accept a position at One American News Network, as a producer for political talk show, "The Daily Ledger".
CONTACT:
Louis Marinelli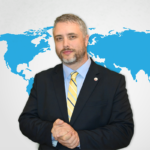 Louis Marinelli is the founder of the California Independence Movement and the first president of the Yes California Independence Campaign which became known around the world as Calexit. Marinelli, 35, has a wife and a four-month-old daughter with whom he is currently living in Russia, where he is a kindergarten teacher and runs the California Embassy and Culture Center in Moscow.
Louis is returning to California, where he has maintained residency while living abroad, once his daughter receives her US birth certificate and passport through the US Embassy in Moscow. As governor, he plans to legally and peacefully declare California an independent country using precedent established by the Supreme Court in Texas v. White in which the Court decided that a state may secede from the Union "through consent of the states." Louis believes he can get a majority of state legislatures in this country to pass a resolution allowing California to secede from the Union if the voters in California pass an independence referendum at the ballot.
Aside from independence, Louis as governor wants to expand existing legislation to provide three years of maternity leave job protection and pair that with a state-funded universal Pre-K for all children from the age of three. Another goal Louis will pursue as governor is establishing a taxpayer-funded public healthcare option to provide basic, non-elective healthcare services to all Californians, leaving extended coverage and elective procedures to be covered by private health insurance plans. Louis also supports passing comprehensive police and criminal justice reform and establishing a work and shelter for the homeless program which will organize homeless Californians to work on community beautification projects and clearing dead, dry brush out of forests.
Louis, a registered Republican, will govern California through the lens of protecting civil liberties and civil rights. He has been outspoken critic of government mask mandates because he believes giving the government such power sets a bad precedent and that your typical store-bought mask does not offer anything more than false psychological comfort. He also opposes mandatory vaccination, vaccine passports, and discrimination against those who are not vaccinated.
Louis, who recently became a father, is a proponent of parents' rights who believes parents, not the government, ought to be making decisions about how their children are raised. He is also pro-life, a position he has taken after having the opportunity to watch his daughter develop in the womb with the help of 3D ultrasound imaging, though he acknowledges Roe v. Wade is the current law of the land.
CONTACT:
Diego Martinez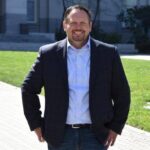 I am proud to be running as a Republican Candidate for California Governor.
I want to share a little bit about myself. I was born in Uruguay and came to the United States when I was 6 years old. My family came to this country in pursuit of freedom and better opportunities.
As a young man, I worked in the restaurant industry as a busboy, dishwasher, and cook. Later, I worked in a local lumbermill for several years. I was then employed in the auto industry for 17 years as a salesman and eventualy worked my way to General Manager growing dealerships to profitability and to multi-million-dollar sales levels. Currently, I am a successful business owner in the Bail Bonds industry.
I am a hardworking, honest business man who has always provided for my family. I am thankful to be living the American dream and very proud to be an American!!
If you have any questions, please feel free to ask and I welcome any input that you might have. I look forward to hearing from you soon.
CONTACT:
Joe Symmon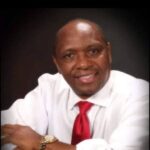 I believe in American exceptionalism.
America is unlike any other nation on earth.
It's a nation anchored on the Constitution penned by our founding fathers. A Constitution that was not written as a flexible document, but as an enduring covenant. I am a firm believer in our Republic that is based on these noble tenets: limited government, separation of powers, federalism, and the rights of the people. These are tenets that MUST be preserved uncompromised for future generations.
I firmly believe personal freedom and economic freedom are indivisible. When personal freedom and economic freedom are separated — both are in peril; when united, they are invincible.
I believe that people are the ultimate resource— and that the people, not the government, are the best stewards of our country's God-given natural resources.
For the last ten years, the Golden State of California has been on the decline. Our standing in this great nation has also declined significantly.
Our economy has become unnecessarily weak. Our people living paycheck to paycheck -struggling, sacrificing, and suffering due to poor government policies.
The people of California deserve a strong and healthy economy. An economy that will make them sing 'God bless America' every morning when the sun rises from the ….mountains and sets on the…..mountains.
I vie for the Governorship of California with the aim of giving its people back their personal and economic freedoms.
I vie for the Governorship of California ready to make its people the stewards of their God-given resources.​
I vie for the Governorship of California ready to make this happen.
I vie for the Governorship of California ready to restore the American dream.
Are you ready for the revival of a  New California?
Join me in this journey.
CONTACT:
Sam Gallucci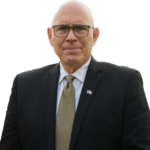 Sam Gallucci is the senior pastor at Embrace! Church in Oxnard, CA. He is also Founder and CEO of The Kingdom Center which provides emergency shelter and transitional living assistance for at-risk women and children, and Embrace! Ministries which helps migrant field workers and their families
Sam's career began in 1981 when he was hired by IBM. The internet was in its infancy and Sam changed jobs and became a pioneer and leader in the burgeoning field known as 'software.' He was instrumental in helping develop the field of Customer Relationship Management.
Sam rose to Executive Vice President and General Manager of PeopleSoft CRM, one of the largest makers of Customer Relationship Management (CRM) software.
Sam would soon realize that material wealth left him unfulfilled, so he decided to retire and follow his passion for helping others. In 2006 he became an Associate Pastor at Calvary Community Church in Westlake Village, CA, in 2007 he became Senior Pastor of The Harbor Missionary Church and in 2009 he founded The Kingdom Center Ministries.
Through his pastor work Sam saw how homelessness ruined lives and government programs could actually make the problem worse. The creative business executive wanted to bring a revolutionary new approach to the crisis, and to this day Sam remains the CEO of The Kingdom Center as it continues to battle homelessness by encouraging, equipping and empowering Ventura County women and children caught in the struggle.
The Kingdom Center organization has provided emergency shelter and transitional living centers for over 1000 men, women and their children over the past 12 years. Sam saw suffering in other marginalized communities so in 2008 he founded Embrace! Ministries, whose mission remains to provide food and other much-needed resources for migrant farm workers and their families.
Sam loves California and is a lifelong resident who has lived across the Golden State. As he puts it, 'I grew up in the City of Angels, got my career start in San Diego and left my heart in San Francisco.
Sam is a featured speaker in the areas of business, travel and faith. He has authored two books including 'Road Warrior' published in 2008, which teaches how to protect one's faith, integrity, and relationships when you travel for work. 'More than Animals' was published in 2021 and chronicles his service to those experiencing homeless.
He has three adult sons who are all married and seven grandchildren and lives in Oxnard with his wife Toni.
CONTACT:
Chauncey "Slim" Killens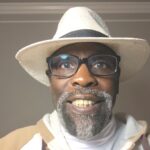 As a 63-year-old black male, who has lived in the Great State of California the majority of my life, I have benefited and enjoyed the many freedoms this country has offered. These God-given freedoms have slowly eroded over the years both at the State and at the National levels which became shockingly evident with the 2020 chaos we've witnessed around our Nation by BLM, Antifa and White "Woke" folk. It is for this reason, that I have decided to enter
the gubernatorial race in California, after the successful recall of Gov. Gavin
Newsom.
I believe my life experiences have prepared me for the office of California
Governor. I am running for this office, to make a difference. I have a
responsibility and obligation, as a just and law-abiding citizen, and along with
your support I will prevent this downward spiral. As your next Governor, I,
Chauncey "Slim" Killens – The People's Governor – will aggressively
support and defend your Constitutional Rights because all California Citizens
Must Come First.
If you are wondering about my experience in political office, I have none. I am
neither a politician, nor a career politician, but I am a godly man that will
always stand on moral principles, based on integrity, despite severe opposition.
Remember, it is often career politicians who consistently attempt to destroy this
nation's godly foundation by enriching their own pockets. You likely, as I have
noticed, that certain politically elite individuals, who are very powerful, are
determined to destroy the Constitution, and our great Republic.
I am the second oldest of seven siblings to the proud parents of the late Jack
and Juanita Killens, who were raised most of our lives in Seaside, California.
My mother, Juanita Killens, who accepted Jesus Christ in her early 20s
demonstrated a strong affinity towards God, both in word and practical
Christian living. This had a major impact on my life, especially after I became a
Christian, encouraging me to always stand on the truth in love and with
boldness.
I attend the local schools in the City of Seaside and on the Monterey peninsula,
graduating from Monterey High School in 1975. Immediately after graduating,
I joined the US Army and served my country in Europe for about 5 years
(1975-1980), before being honorably discharged.
I met my first wife in Europe, who gave us two beautiful daughters – they are
all grown up now – and I am very proud of both of them. I had my personal
experience with Jesus Christ in Europe, in August 1980, and have been a
faithful servant of my Lord and Savior Jesus Christ ever since.
I was honorably discharged from the US Army in Europe and returned to
Seaside, California in 1983. I did odd menial jobs, until I was hired as a
Correctional Officer with the Department of Corrections where I spent the next
for 21-years, before retiring (1989-2009).
I did some higher education graduating from the Monterey Peninsula College,
Bethany Bible College and Chapman University. However, the greatest tools of
learning for me have come from a strong sense of integrity and high moral
standards – because if one's word cannot be trusted, they have nothing of
value, and shouldn't hold any political office.
In the mid-1980s I was ordained as a minister at Christian Memorial (COGIC)
Church of God in Christ in Seaside, California. I was an Interim pastor for
about a year in the mid-1990s at Mount Olive (COGIC) Church of God in
Christ in Watsonville, California.
Over the last four decades, I have enjoyed traveling across the United States
doing street ministry, having respectful, passionate and vigorous dialogue with
thousands of people from all walks of life on various issues still confronting
our present society today, such as Moral, Social and Political ideologies.
I recently married about 3 years ago, to my beautiful wife whose heart is also
sold out to God. We presently reside in Southern California. Together we want
to serve and glorify God, making a profound difference in the world. As
Governor, we will serve the California citizens with integrity and transparency.
As God continues to open the doors for me to successfully run for the
governor's seat in California, and I hope you will join us and make it a reality. I
will be "The People's Governor" faithfully serving all law-abiding citizens of
California. This is proper and what God requires – TO DO JUSTLY, LOVE
MERCY AND WALK HUMBLY BEFORE THE TRUE AND LIVING GOD!
"You shall appoint for yourself (Governors) judges and officers in all your
towns…and they shall judge the people with righteous judgment. You shall not
distort justice, you shall not show partiality; and you shall not accept a bribe,
because a bribe blinds the eyes of the wise and distorts the words of the
righteous. Justice, and only justice, you shall pursue, so that you may live and
possess the land which the LORD your God is giving you." Deuteronomy
16:18-20 NASB.
I will live by and govern California based on what the Scripture says. So, as it
is written, so shall it be done! I will honor God, as your next Governor of
California – in justice, righteousness and equity.
CONTACT:
Daniel Mercuri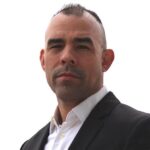 Former Congressional Candidate of California's 25th District and honorably discharged United States Naval Veteran, Republican Daniel Mercuri is a man who is tired of the political correctness. He is eager to put spine back into real leadership and show what a voice of the people should sound like. Being exposed to the corruption first hand and having experienced the bribery that engulfs our government, Daniel is more than prepared to bring the fight to their doorstep. The gloves are off and Daniel is ready to take those sadistic politicians out of politics. Being a native of Southern California, Daniel is all too familiar with empty promises when it comes to government transparency and accountability in his state.
CONTACT:
Nickolas Wildstar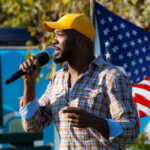 Nickolas Wildstar is an American civil rights activist and politician who ran for California governor twice, Fullerton City Council and Mayor of Fresno. The Wisconsin native moved to California to further his career as a hip-hop musician but quickly began to get involved as an activist in his community protesting against abuses of authority by police and other government officials. Him and his wife Crystal recently gave birth to their first child, Chancellor, after moving to Fresno early Summer of 2019.
CONTACT: