Please join us at the Unity Gathering to Save California
A Free Speech Event at Capitol Steps, Sacramento California on Sunday June 16 at 12 noon, featuring speakers such as : Lindsay Grathwol, Jeffrey Perrine, Denise Marie, Caleb Sturges, Nikki Stallard, Marco Gut and many more.
Come out in a show of unity and peace to help save California. The Rally will be held on the north steps of the California State Capitol. Bring your #MAGA hats!
Our goal is peaceful assembly. We are also asking that no weapons, of any kind, be brought to the event, that includes those with conceal carry permits.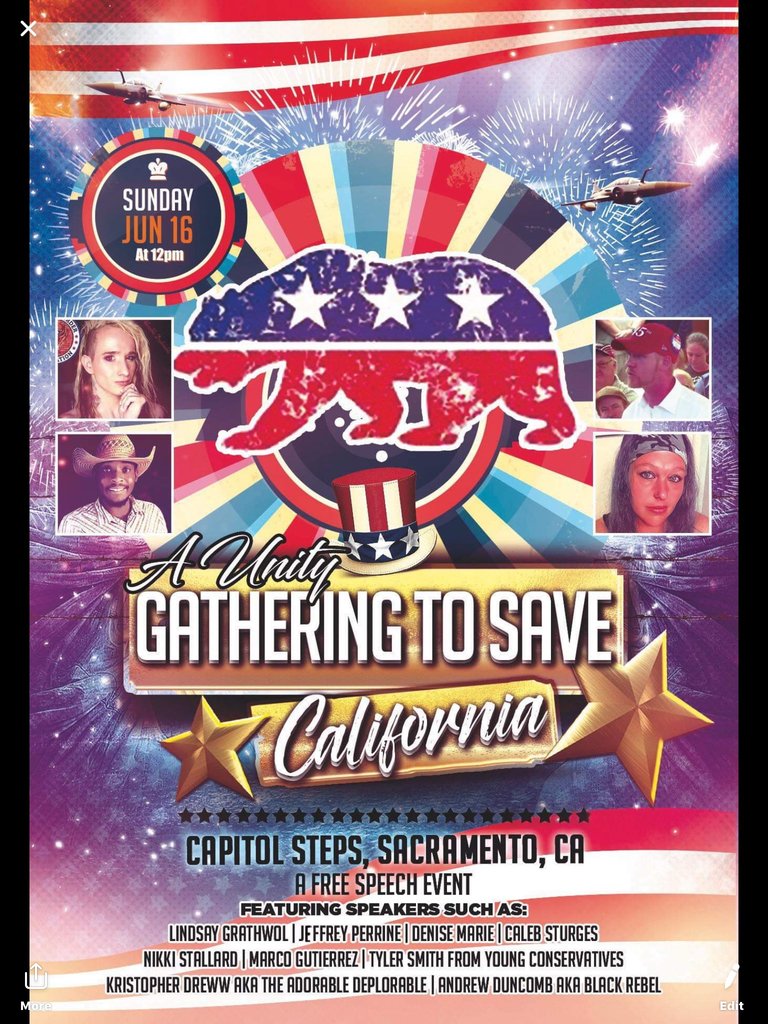 Similar Upcoming
Events
Get involved with these Similar Exciting Upcoming Events to Make California Golden Again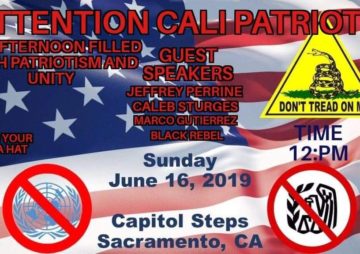 California State Capitol Building 1315 10th street Sacramento, CA 95814